High Performance Coach Bios
---
U18AA
Head Coach: Andre Brunette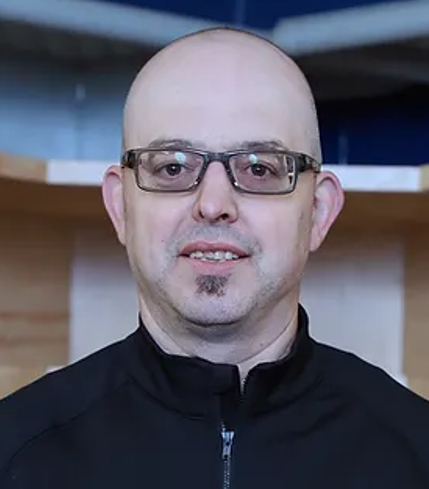 Andre played minor hockey at the AA and AAA levels right here in Sudbury. He is a graduate of the Nickel Capitals AAA midget hockey club, was invited to Collingwood Blues and Waterloo Siskins Junior hockey training camps and played 1 year OCAA hockey.
Andre is HP1 certified and has been coaching in the Sudbury community for 20 years. He has a diverse background of hockey experience in both the SDGHA and SMHA. Andre was an Assistant Coach with the SMHA from 2005-2010 and 2016-2018 where he was involved in the AAA Wolves Minor Midget program.
?Most recently he held the position of Head Coach for the SLW Midget AAhockey team.
Andre and his staff will be focused on providing players the best development experience possible in order to help them excel and progress onto PWHL, USPORTS or NCAA hockey while producing well rounded citizens.
Assistant Coach: Jason Stos
Jason played 4 years of Major Junior Hockey in the Ontario Hockey League followed by 5 years of minor professional hockey. He was fortunate enough to be invited to the Montreal Canadiens training camp in 1993 and spent some time playing Division 1 hockey in Sweden.
Jason turned his attention towards coaching after completing his playing career. He proceeded to coach at Jr. A level for 7 years and continued to coach at the minor hockey level. He has scouted for the St. Michaels Majors in the Ontario Hockey League and has been an evaluator for several years at the U17 National Hockey Program. During the 2022-2023 season, Jason became an assistant coach with the Greater Sudbury Cubs in the NOJHL.
Jason has been actively coaching for the past 24 years. He brings a wealth of knowledge and a proven ability to develop players for the next level. He will be a great ambassador for the SLW program.
Assistant Coach: Stephanie Pascale
Stephanie is a graduate of SLW program. She was a member of the 2014 OWHA Gold Medal winning Midget AA team and helped lead her team to a Bronze Medal at the National Esso Cup Championships.
Once Stephanie's Midget career was complete, she went on to star in net for the Queens Golden Gaels for four seasons. While at Queens, Steph was named OUA goaltender of the year, as well as being picked as an OUA first team All-Star in 2018.
After graduating with a chemical engineering degree, Stephanie returned to Sudbury and started coaching with the Sudbury Lady Wolves Program where she has been coaching multiple age groups and levels with a primary focus on the U18AA Sudbury Lady Wolves. She was named a recipient of the BFL Hockey Canada Female Coach of the Year (Competitive) in the province of Ontario in 2022. Stephanie was also selected by the OWHA to be an Assistant Coach at the Ontario Summer Games in 2022 where her team captured the gold medal
Manager: Kevin Miller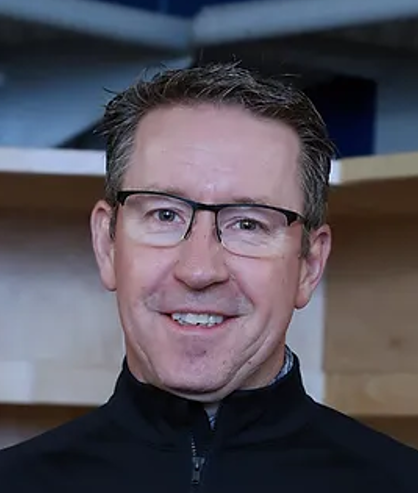 Kevin has coached and managed on various teams in SDGHA. He has served on SDGHA Board of Directors in various roles and played an essential role in the success of the Esso Cup National Championship. He most recently was the manager for the 2022-23 SLW Midget AA hockey team and has agreed to stay with team
U15AA
Head Coach: Eric Navarro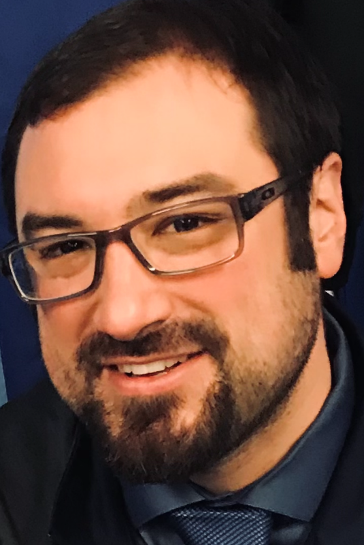 This will be Eric's 7th season with the SDGHA. Eric brings 20 years of experience coaching within both the Minor and Junior Hockey systems, holding various positions from head coach to goalie coach. He also was a Regional Scout for Owen Sound Attack of the Ontario Hockey League for 7 years. He was the recipient of the 2018 Coach of the Year award with the SMHA.
Eric grew up playing hockey in the Sudbury Minor Hockey Association and made his way through OHL and Junior A Hockey ranks.
Eric is fully committed to ensuring a positive and rewarding hockey experience for players. The foundation of this will be built through commitment, hard work, skill development, learning new systems, teamwork and having fun. Players graduating from this program will be better prepared for elite competition at the U18 level.
Assistant Coach: Richard "Migsy" Miglioranza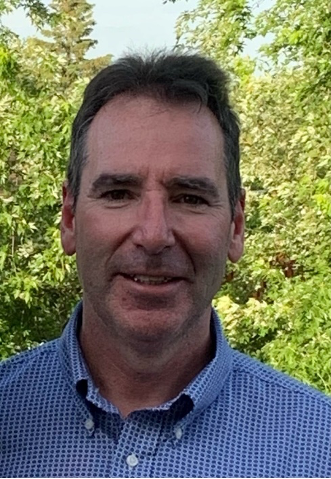 Richard has been involved in hockey both as a player or coach for most of his life. He began coaching at the age of nineteen, including five years as Head Coach for the Copper Cliff Minor Bantam AA. He was also fortunate enough to be selected to Coach in the Northern Ontario Under 17 Camp.
Following this, he moved into a role as Assistant Coach with Cara Nickel Capitals AAA Midget team for four years. That team went on to win the Great North Midget League title 3 times and made it to the National Air Canada Cup during one of those seasons.
After taking some time off for family, Richard stepped into assistant coaching roles with various teams in Copper Cliff and SDGHA. Richard was an assistant on the 2021/2022 SLW U13BB team that won Bronze at Provincials
Richard is HP 1 Certified which has provided a great base for helping develop his skills as an effective hockey coach. He enjoys mentoring the players to help them refine their skills and understand the importance of team play. It is essential that every player on the team feel they play an integral role in the team's success.
U13AA
Head Coach: Scott Rienguette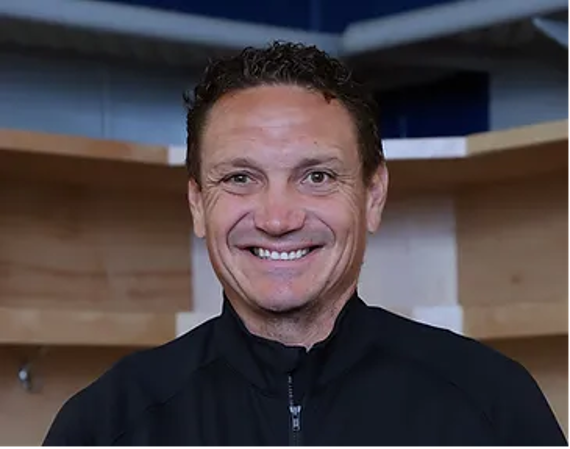 Scott has been Coaching competitive hockey for the past 17 seasons at various levels to the top Girls program in the city to AAA Boys hockey getting ready for their draft year. He has completed his HP1 Certification. Most recently, Scott supported the association as an assistant coach on the SLW U18AA team as well as Head Coach of the SLW U13AA team.
Scott is a strong believer in if you put your mind to something and fully commit, anything is achievable. As a personal example of this philosophy, he set a goal to qualify and Run the Boston Marathon and has surpassed that goal multiple times. Scott is a Certified Mental Health Coach and Motivational Builder.
Scott considers building the character of the person is just as important as developing the skills of the player. I will teach my players through my words and my actions the value of respect, resilience, empathy, teamwork and sportsmanship as this will benefit the players long after their youth hockey days are over.
Development of core individual skills and tactics will continue to be the main focus for players seeking to progress as elite players with the High Performance Program. As we aim to transition players into the U15 program, it is paramount that players learn to play more effectively as a team through various strategy and systems.